EGF-INFUSED CAPSULE
WAKE UP IN THE MORNING
WITH SOFT, PLUMP SKIN
OVER NIGHT SERUM
Rh-Oligopeptide-1 (skin conditioning ingredient)
READY TO BEGIN A TRUE NIGHT-TIME SKINCARE ROUTINE FOR BEAUTIFUL SKIN?
Sleeping Is The "Golden Time" For Skin
Simply apply Over Night Serum before going to bed as the last step in your regular skincare routine. A skin-plumping reliable serum to help significantly improve skin's tone and elasticity.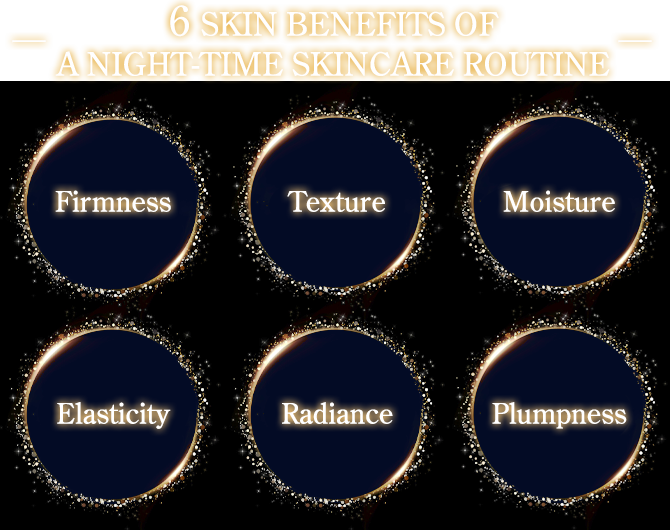 Nighttime Skin Care Maximizes Your Beauty
WHAT IS

THE "GOLDEN TIME"?

Night-time is when the skin's natural repair process is at its peak and repairs daytime damage. During the first three hours of sleep, our brain starts producing the human growth hormone necessary for maintaining youthful and radiant skin. This short period is called the skin's "Golden Time"!
Use a night serum to maximize your beauty sleep and achieve healthier, brighter skin.
Golden Hour for Sleep
Use As A Last Step In Your Skincare Routine Before Going To Bed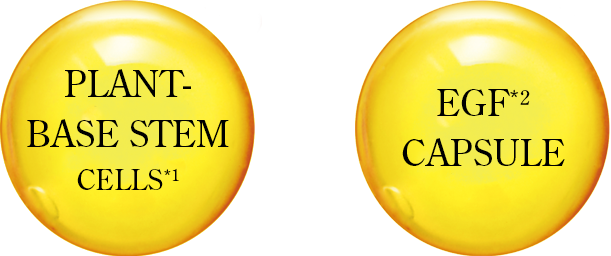 PLANT-BASE STEM CELLS*1

Plants that are able to survive in harsh conditions are powerful, resilient and extremely vitalizing. We create all our products with these nature's finest ingredients derived from plant stem cells.
*1 Malus domestica fruit cell culture extract (moisturizing ingredient), lycium barbarum callus culture extract (moisturizing ingredient), myrothamnus flabellifolia callus culture extract (moisturizing ingredient)
EGF*2-INFUSED CAPSULE

EGF serum capsules melts and penetrates into the skin, making skin look soft, smooth and younger-looking.
*2 Rh-Oligopeptide-1 *3 to the stratum corneum
HOW TO USE OVER NIGHT SERUM
Proceed with your daily skincare routine such as lotion and cream after cleansing makeup at night
Use Over Night Serum as your last step of your skincare routine by applying an appropriate amount (1-2 pumps) onto your palm and massaging across your face
Gently blend serum into the whole face starting from your nose outward toward the cheeks
CUSTOMER REVIEW
"I CAN'T RESIST THIS ANYMORE!
I added Over Night Serum to my evening skincare routine. I love its light and non-greasy texture with a slight scent of pure essential oil."
"I GET A SALON-LIKE GLOW WHEN I BLEND IT WITH THE MOISTURE BOOSTER BALL!
I use Over Night Serum every night. But before a special occasion, I add the Moisture Booster Ball with my serum. On the next day, my skin felt so great and my friend even thought I went to a beauty salon."