ABOUT LITS
The Story
Our Values
Product Development
Background
Our Values
No one minds the age of dolphins
gracefully swimming underwater.
In the same way, we each have our own kind of beauty.
We are all different.
That's what makes us beautiful.
A curious, courageous heart
looks attractive to everyone.
Look forward to new experiences,
no matter how old you are.
Always enjoy your birthday in a great big way celebrated by your loved ones.
Be proud of the choices you make.
Take a step toward change.
If you could change,
how would you live your life?
Restore your skin and discover the real you.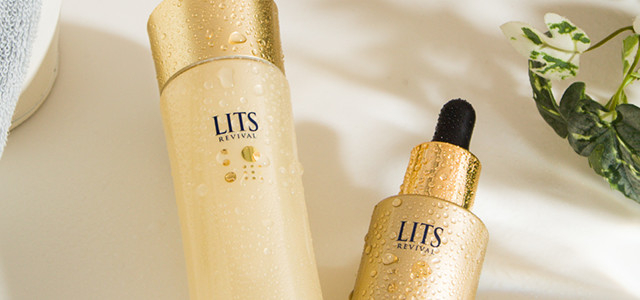 Product Development Background

We all want to look and feel our very best no matter what age we are.
LITS is committed to developing, producing and marketing the finest products combining functional ingredients and new technologies while ensuring product safety.
Our main focus is in high quality stem cell ingredients that tackle the root cause of skin problems. Over the years, we have expanded the capabilities of this exceptional ingredient through international collaboration with partners experienced in stem cell clinical trials.
LITS products aim to deliver cost-effective, high performance drugstore skincare that reach out to more women in a helpful way.

*skincare according to age